Mysticism, magic & ritual
3 Items in Grid
4 Items in Grid
List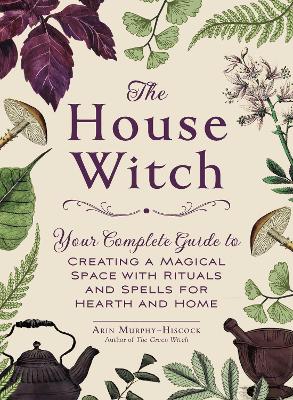 Everything you need to know to create your very own "sacred space"-perfect for practicing home-based witchcraft including spells, rituals, herbalism, and more!-from the author of The Green Witch. Your home is an important part of who you are-it makes sense to tie your practice of witchcraft closely to the place where you build your life. In The House Witch, you'll discover everything you need to live, work, and practice in your own magical space. Follow expert Arin Murphy-Hiscock on a journey
For thousands of years, Native American tradition has taught that we all carry within us an ancient blessing, a spirit clan that connects us to the earth. Our spirit clan may be an animal, or a plant, a stone, or some special object that has taken on spiritual power. Your clan is a reservoir of powerful energy. It helps carry you through troubled times and protects you from danger. The wisdom of their teachings shows the way to true peace and prosperity and to live in harmony with all that is.
Practical, inspirational and comprehensive, THE BIG BOOK OF PRACTICAL SPELLS is a useful tool and resource for beginners and experienced devotees of the magical arts. Here in one majestic volume is a basic introduction to magic - a psychic glossary; a primer on the four elements, colours and magical supplies (including minerals and botanicals) - and a compendium of spells for any situation you may face. With Judika Illes as your guide, you will learn how to enhance your psychic power, cleanse yo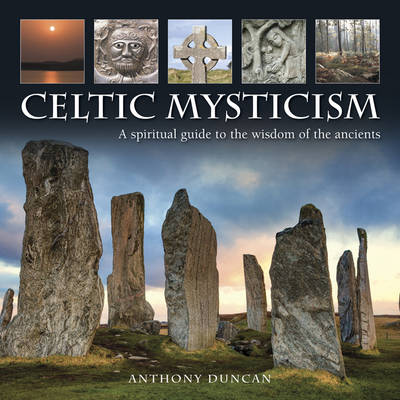 Using the ancient Celtic mysteries to tune into your spirituality and enhance mindfulness and wellbeing.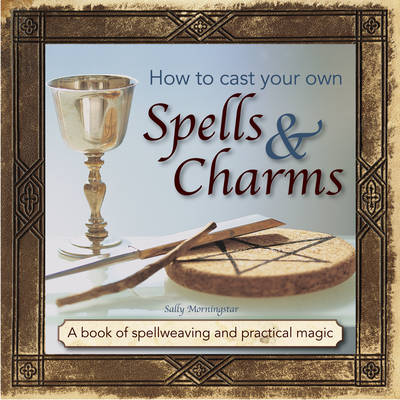 Enhance your life and relationships with 20 spells for love, prosperity, health, protection and more.
Bill Love found himself in close contact with a traditional witchcraft coven as early as 1942. This was outrageous and dangerous. The Witchcraft Act was not repealed until almost ten years and yet Bill Love firmly attached to the concept of living in harmony with nature, and in 1953 he asked to join such a coven. This book represents his story.
Psychic magickal and spiritual attacks happen more often than even most witches and magicians realise. The circumstances of attack vary but include: * crossed conditions brought on by visiting disturbed or haunted places * aggression from spirits in retribution for human actions like pollution * experimental magick gone wrong * accidental attacks by psychics and intentional curses by witches and magicians. All people, witches or not are susceptible to these attacks. The difference: witches
Tens of thousands of people throughout the world practice or wish to practice Wicca on their own. This book serves as both a beginner's guide for those exploring Wicca for the first time as well as a refresher to bring seasoned Witches up to speed. EXPLORING WICCA provides an overview of Witchcraft and the many ways it is practised today. It explains exactly how you can become a practitioner and live a magickal life. Lady Sabrina teaches how to cast spells for love money and renewed health as w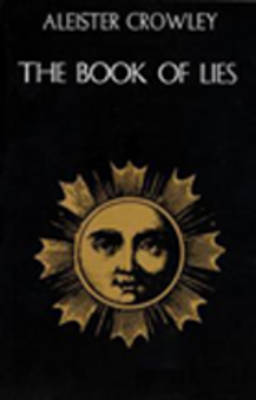 The Book of Lies is a witty, instructive, and admirable collection of paradoxes; however, it is not a philosophical or mystical treatise. Actually, its subtleties exhilarate. Scholars have said it is "stupendously idiotic and amazingly clever." To endeavor to translate into definite terms Crowley's aphorisms would detract from the value of the book. It is wiser for readers to make their own interpretation. The ninety-three chapters, which may be a single word, a half dozen phrases, twenty paragr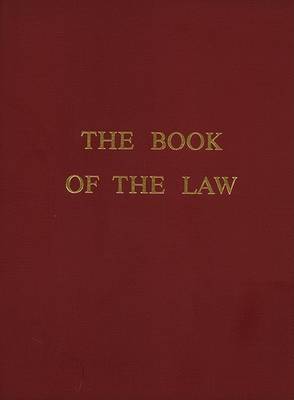 "Do what thou wilt shall be the whole of the Law." This oft-misunderstood phrase, which forms the basis for Crowley's practice of Magick, is found in The Book of the Law. Dictated to Crowley in Cairo between noon and 1:00p.m. on three successive days in April 1904, The Book of the Law is the source book and key for Crowley students and for the occult in general. The holy text that forms the basis of Crowley's belief system, Thelema, was transmitted to him by the entity known as Aiwass over the c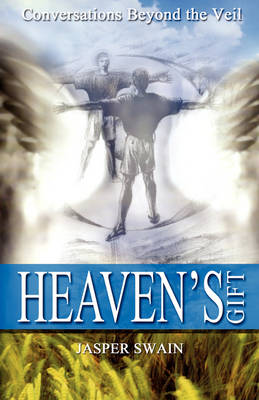 Heaven's Gift is a true and amazing account of the afterlife as given by a young man to his father on the Earth Plane. Mike lost his life in a motor accident and gives a revealing account of his transition and integration into life in the Spirit.