Academic and Prescribed Textbooks for Marketing Management from University of Johannesburg
3 Items in Grid
4 Items in Grid
List
Strategic Marketing offers a comprehensive view of the current developments and challenges facing the marketing world, and shows how an effective strategic basis is a valuable tool for addressing these challenges and providing strategic direction to the organization.
A quick glance at the book might not reveal many changes, but a number of significant changes have in fact been made. Many chapters have been restructured to address topics that were missing from the first and second edition, whilst some small topics have been excluded to more finely focus on the key issues.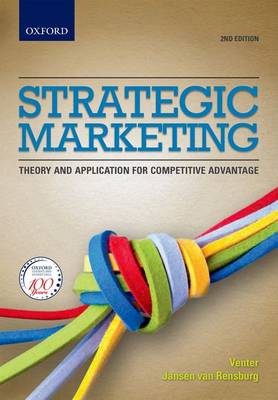 Strategic Marketing second edition applies and evaluates the theory of strategic marketing through southern African case studies.